Many of my outside interests are related to my enjoyment of being "outside". In the last 7 years birds and bird banding have become an extension of being "outside" rather than inside. The banding references in the left navigation bar are related to bird banding. I have a Master Bird Banding permit from U.S. Department of Interior's Bird Banding Laboratory. My wife and I run a MAPS Bird Banding Station in Wisconsin.
In July, 2001 I had dinner with some friends. One of the women had a small photo album she carried of her scuba diving adventures and travels. She always has those photos close at hand. I made a small album for myself, most of which is on the web also in A Few Bird Banding Pictures.
Saturday, May 18 the Riveredge Bird Club is holding it's 14th annual Birdathon & Bandathon. Read about it here.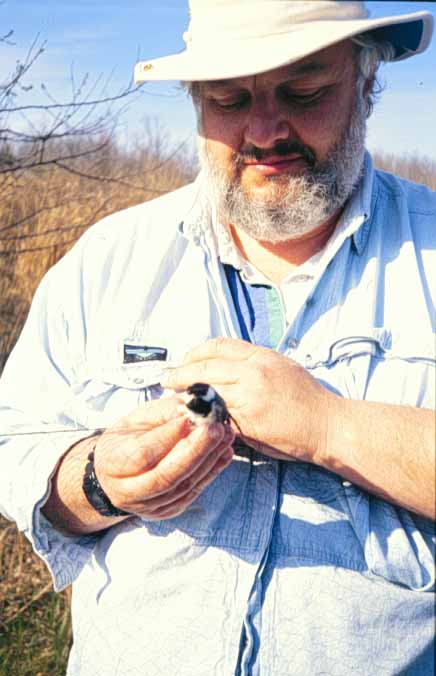 In the email-lists that I participate in there are often offers of emailing photographs to people that are interested. As I have a website, I've offered to 'host' some of these photos which lead to the web pages of Unusual Birds in Wisconsin.

Enjoy, and please send me an email with your comments or questions!

Last Update: 23 October, 2014